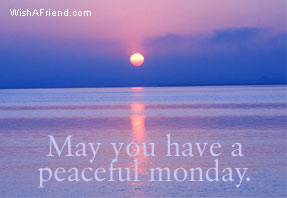 I hope that you all had a great week-end! I work week-ends and have off on Mondays, so I happen to love Mondays.




Now, of course most of you know that the answer to the test question is a big False. I always laugh when I see a lot of the pictures I take, because one would think the girls always laugh together and give big hugs to one another. They tend to do this a lot when I try to get them in the same picture. They find that fun! Our little ones are only 8 weeks apart in age, and are what the adoption community refers to as "virtual twins". They really have such completely opposite personalities which, in so many ways, is a Blessing. So, they often play well together...but just as often bicker. They are actually lots of fun to watch when they interact. They are each other's biggest protector...that is for sure!





Look what we got this week-end. Yay! I have been searching for a used double jogging stroller. They are pretty expensive to buy new, so I have been keeping my eyes out. I found this Runabout Stroller on Craig's List. It is several years old, but still working great...just needs new tires. The other double stroller we have is not easy to push outdoors uphill and such, so I have not been able to walk as much as I used to. With the puppy coming, I will definitely be walking LOTS. So...we are ready to roll!!
Oh, and I like the idea of the girls not being side by side. You Moms know what I am referring to here. : )




One of my close friends told me about this book and I want to also share it with you. I can not say enough about this book. It is a devotional that gives such powerful messages each day. Each day has a brief devotional that you will most certainly be able to relate to in terms of your own life. I highly recommend that you get this book for yourself and share it with others. Whenever I find a Christian book that really touches me and helps me in my Walk....I buy a few others and pray for God to lead me to who I should give them to. Run...don't walk to get your copy of Jesus Calling.